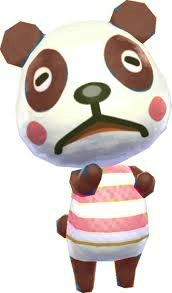 Tao Lee The Juggling Panda 
is a character who's going to make his debut in 
Aero The Acro-Bat 3
.
Personality/Backstory
Edit
Tao Lee lived in China with his parents, his father wanted him to be a Jeet Kune Do fighter, but he left his parents and moved away to the fictional city of White Meadow and chooses to become a juggler after hearing about a circus starring Aero The Acro-Bat, who starts to idolize him.
Tao Lee is a Qinling Panda from China(Like most real life pandas), he's usually cheerful and happy-go-lucky, he speaks with a chinese accent and whenever he greets someone he says: Nihao. Whenever he thanks someone he says: Shei-Shei.
Ad blocker interference detected!
Wikia is a free-to-use site that makes money from advertising. We have a modified experience for viewers using ad blockers

Wikia is not accessible if you've made further modifications. Remove the custom ad blocker rule(s) and the page will load as expected.